Fairy tales do come true. This is a somewhat true short story about finding your perfect bed with Sleep Simple from America's Mattress.

Character names have been changed for privacy purposes. Let's call the mattress shopper, "Goldilocks."


You've heard of Goldilocks, right? She's the one who went walking in the woods by herself to find some porridge, then ate a large helping of it, after which she felt super sleepy and really wanted to take a nap. The problem was that she didn't have any place to lie down. Since the forest floor isn't the most comfortable of beds, she decided to go mattress shopping.

"This needs be quick and easy 'cause Mom must be going outta her mind wondering where I've been," she muttered to the woodland creatures. Plus, it was getting dark and ya know, wolves.

She knows she has to find an easy, friendly, and helpful sleep specialty store before she can sink into the deepest of slumbers so she walks to her neighborhood America's Mattress for some help finding a perfect bed.

What she finds...is better than porridge.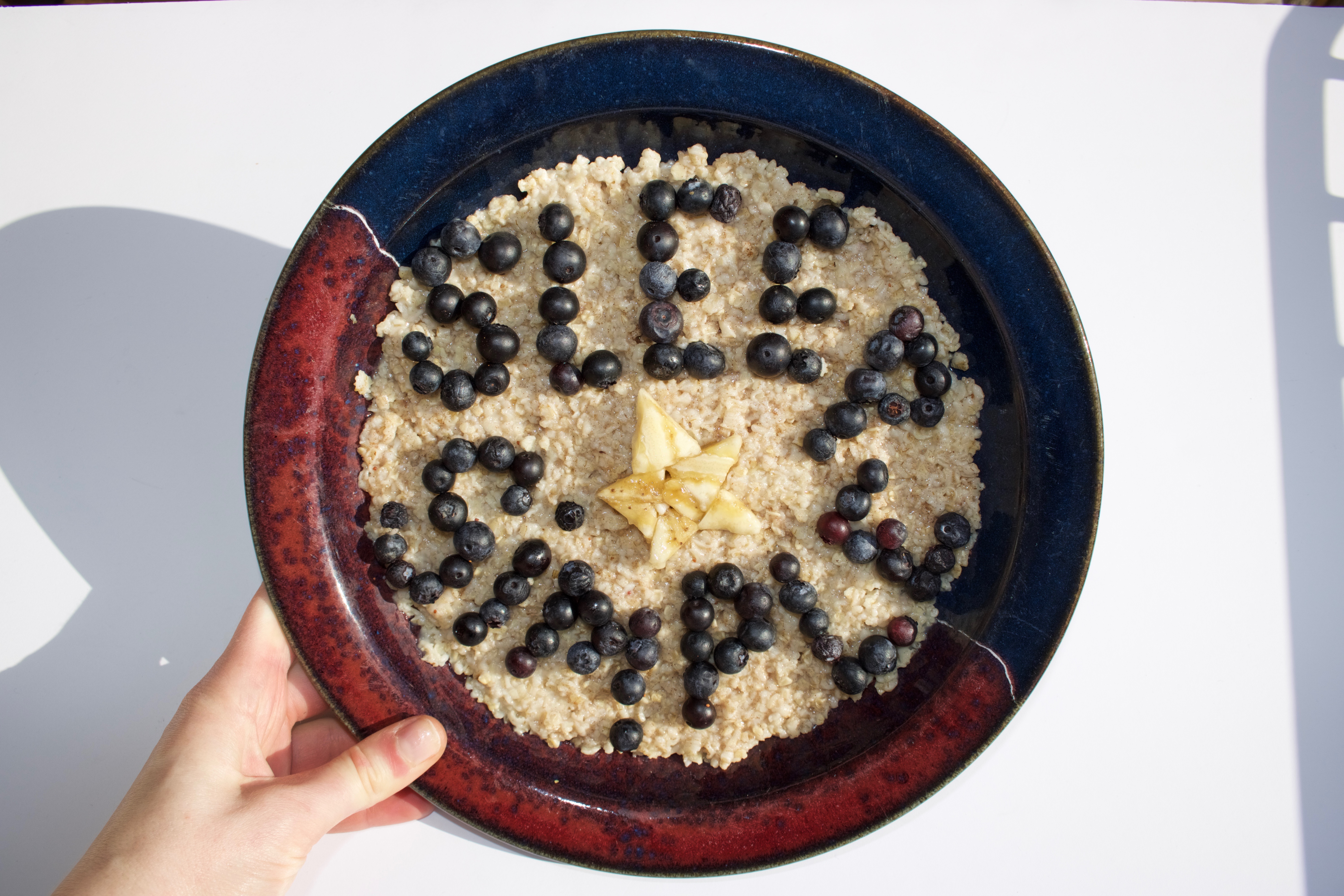 An America's Mattress Sleep Simple expert welcomes her and immediately invites her to join him in the middle of the store where mattresses of different support levels are neatly displayed.

"Hi, Goldilocks. Please select a pillow based on the sleep position you enjoy most then kindly follow me to the holy grail of mattress-testers," instructs the Sleep Simple expert. "We're going to find the mattress that fits the level of support you need."

Goldilocks lies down on an all foam mattress.

"Eh, this support level is too gentle for me," she proclaims. The Sleep Simple expert escorts her to an innerspring mattress. 

"Closer, but this support level is just too strong for me," she protests. 

The Sleep Simple expert escorts her to another mattress, keeping his cool 'cause he knows that America's Mattress has beds to fit the individual needs of every person who well, sleeps. It's just a matter of helping them find it. 

"Got it. Now that I know your preferred support level, Goldilocks, I have another bed in mind for you" says the Sleep Simple expert while presenting her with a hybrid mattress.

"My my, this support level is audible yawn just right," Goldilocks says while dozing off...right there...in America's Mattress. Snoring louder than the time when you accidentally stuck a fork in the garbage disposal.

Who knew someone so small could unconsciously produce so much noise?

To further customize her hybrid mattress, Goldilocks chooses between a firm and soft comfort level, which refers to the amount of "give" that the surface of the mattress has.


And that's that. Choose your support level, choose your comfort level, and your perfect bed will be right there in front of you.

To wrap up this story, America's Mattress delivered the mattress Goldilocks selected, which happened to be a Serta iComfort Hybrid, to her mom's house that day.